Traveling in the USA or abroad, group-style | Morrison County Record
5 min read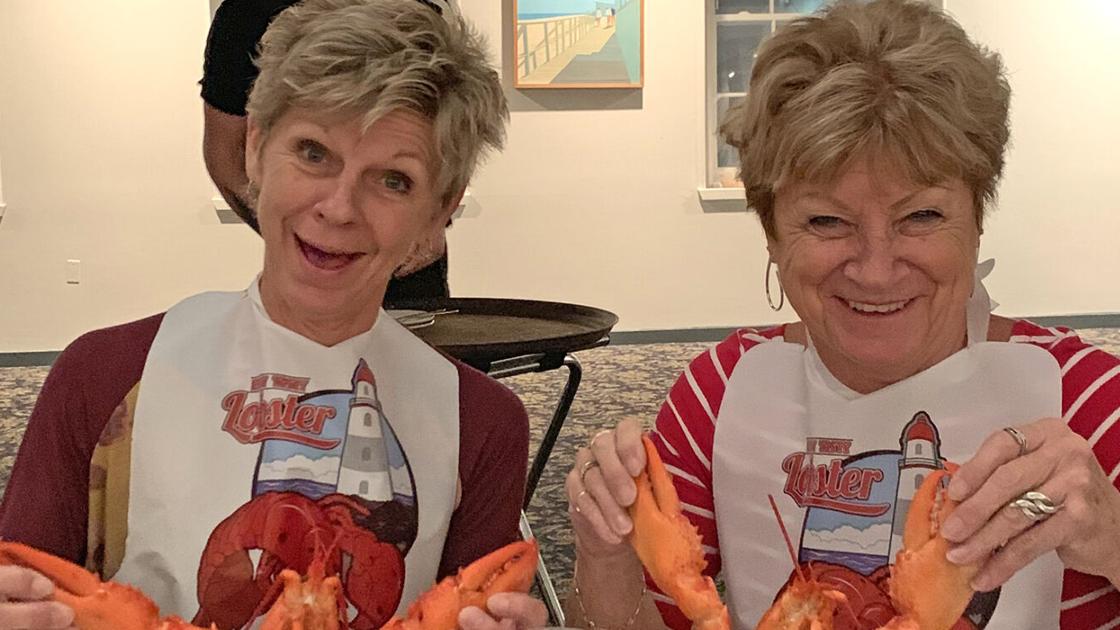 For many people, retiring is the beginning of a new journey in their lives. While some pursue a variety of hobbies, others may choose to explore the United States, even other countries by embracing the opportunity to travel, said Kim Bzdok, owner and group tour expert of LaVerne's Travel in Little Falls.
    Although some choose to travel on their own, Bzdok said many people have discovered the enjoyment and ease traveling on a guided tour brings. While the travelers have opportunities to do their own thing from time to time, the tours predominantly follow a set schedule. About 85% of LaVerne's clients are of the retired age, Bzdok said.
    "They love traveling in groups because it gives them a sense of security. They also don't have to drive or navigate where they have to go, so it has been a great thing for us to offer to senior citizens," she said.
    LaVerne's offer a variety of tours to different destinations as well as the number of days the client wants to travel, from a day-trip up to 11 days. The majority of the cost of hotel stays, food, entry fees to different events and more, is included in the total tour cost. At times, clients wish to find their own place to eat.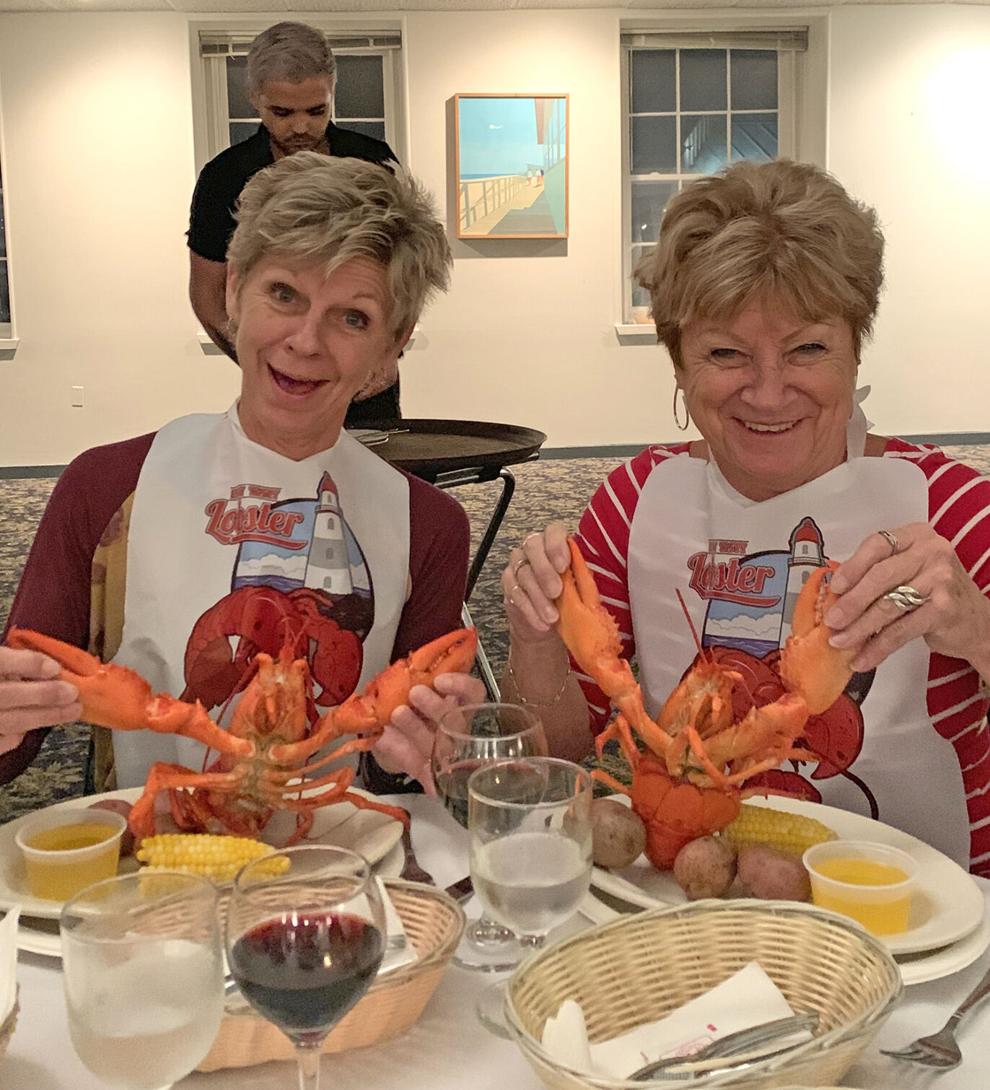 Some of the tours LaVerne's offer include a two-day tour to the Chanhassen Dinner Theatre, Treasure Island Casino and the Mississippi River Cruise, a six-day tour to Nashville and Memphis in Tennessee to experience the Grand Ole Opry, Nitelife Dinner Theatre, a Nashville city tour and visiting the Country Music Hall of Fame and Graceland when it's decorated in time for Christmas.
    The 10-day Hawaiian cruise and one-night Waikiki stay includes the airfare, cruise, all airport transfers, fresh flower lei greeting, an Ohau tour, 22 meals and more. For those who are interested in history, the eight-day tour to Washington, D.C. during cherry blossom time offer the opportunity to visit and tour a variety of historical sites, including at the Gettysburg battlefield, Mount Vernon, the Arlington Cemetery and the changing of the guards, the Guard, the Smithsonian Institute, a Monument Tour and the National Airforce Museum in Dayton, Ohio.
    In addition to tours to the Canadian Rockies, the deep south of the Carolinas and to Lake Superior, LaVerne's offer international tours to Norway, Greece and other countries.
    Every year a trip is held through all of the six New England states, which includes a lobster dinner in Maine, a Boston city tour, including the Freedom Trail, visiting Quincy's Market, touring New York City, a harbor cruise and more.
    One fun event for those who isn't sure where they want to go and rather be surprised, LaVerne's offer a fall mystery tour. To make it more fun for the clients, Bzdok said she mails out clues about 10 days before the departure so they write down their guess the destination on a piece of paper. The guesses are then turned in just as they board the bus. Whoever guesses right then wins $100. If several of the travelers guess correctly, the money is then split equally.
    "A lot of people have fun with that," she said.
    Some of the mystery tours have been to Omaha, Neb., Cedar Rapids, Iowa, Milwaukee, Wis. and more.
    Another favorite location for many is the tour to Branson, Miss. LaVerne's also offer a tour to the Shrine of the Most Blessed Sacrament and of the EWTN Catholic Network in Birmingham, Ala.
    Since the busses LaVerne's use are from 2018 or newer, travelers are quite comfortable, she said. The tour bus stops about every two hours or so too, so people can use restrooms or purchase a snack or a trinket.
    Bzdok said that although the busses are not equipped with a lift for wheelchairs, they have had people bring walkers and canes.
    "We'll just put it on the bus and the driver gets it all for them," she said.
    While many couples go on the different tours, there a lot of singles who choose to go too. Bzdok said that she often pairs up the single travelers. If they want to, they can also exchange the contact information and get to know one another before the trip.
    "They'll have a few phone conversations. I've even had people meet up for coffee before the trip," she said.
    Some choose to just meet whomever they have been paired up with the same day of departure.
    "They literally just meet that morning on the bus," she said.
    The hotels that are booked for the travelers are very nice and the travelers' luggage are brought to their rooms. As seniors may have C-paps and other medical devices, Bzdok said those are not counted as luggage.
    "We try to make it as easy and carefree for them as much as we can, so they don't have to worry about anything, like do we have tickets for this? How do we get tickets? I take care of it all," she said.
    The experience of touring together has led to many friendships being formed that continues well after the tour has ended. For some single men and women, it has led to relationships being formed, as well, Bzdok said.
    A small deposit it required to secure a spot on a tour. The remaining amount is then due 30 days before the departure date. While a full refund of the deposit will be given if the trip is canceled before the 30 days, Bzdok said that in the event of cancellations less than 30 days to the departure date, the deposit will be held, but can be used for a future trip. It is a practice the travelers really like, Bzdok said, as the credit never goes away.
    One thing Bzdok has noticed over the years, is that some people choose to wait for a special occasion to go on a tour, such as a 50th wedding anniversary. All too many times she has also seen it not come to fruition due to one of them dying before they were able to make the trip. Because of this, she encourages people to make memories now and not wait.