St. Pete Beach Polo Classic Going Ahead This Weekend
2 min read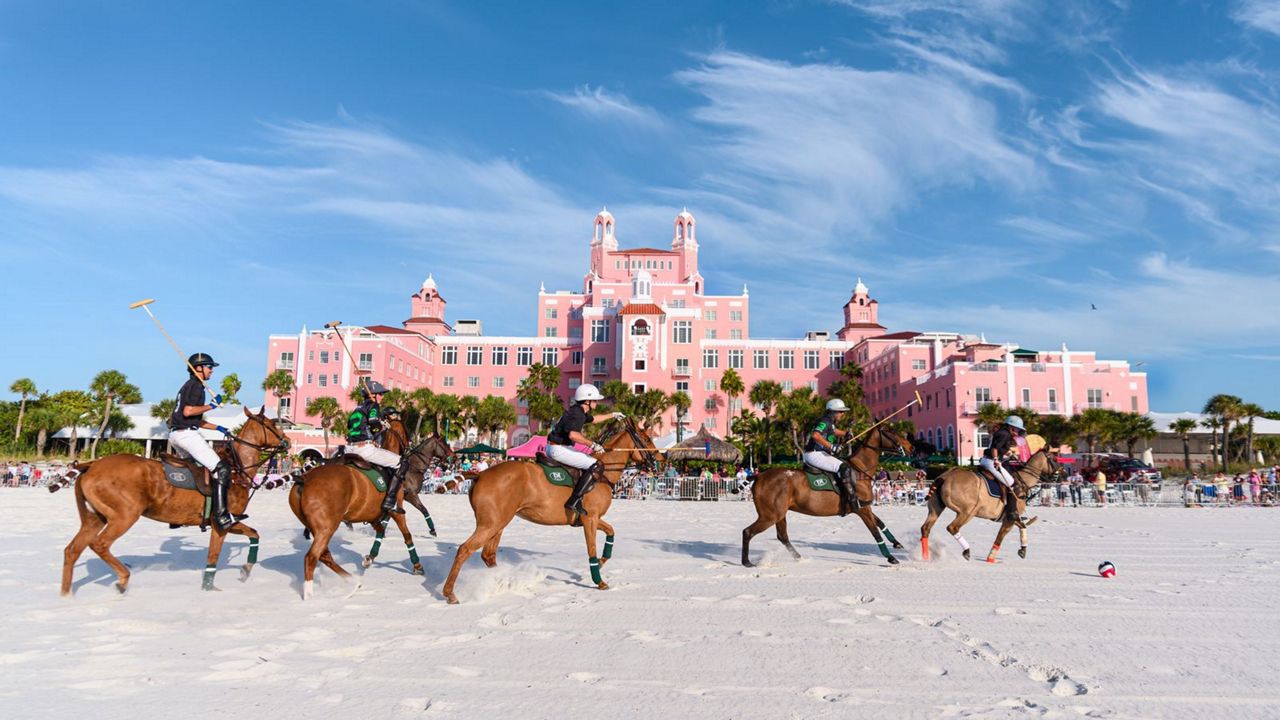 ST. PETERSBURG, Fla. — The Don CeSar hotel is hosting the second annual St. Pete Beach Polo Classic this weekend and all 400 tickets for the event have been sold out.
---
What You Need To Know
Second annual St. Pete Beach Polo Classic to go ahead this weekend
Capacity is 400 people, all tickets sold out
Matches will take place at 12 p.m. and 2 p.m. Saturday and Sunday
---
"As soon as we launched, it didn't take long," said Todd Gehrke, Don CeSar director of sales and marketing. "Tickets really flew off the shelves." 
Gehrke said last year the event drew 500 guests. This year the crowd size has been limited to 400 due to the coronavirus. 
"We weren't sure if it was going to come to fruition this year," he said. "We're just thrilled to be able to bring something unique to the community once again."​
COVID-19 restrictions will be in place for the games that feature 3 on 3 matches on St. Pete Beach behind the Don CeSar.
"It's a once in a lifetime view," said Thomas Fraher, Don CeSar general manager. "How many people can say I've seen horses play polo on the beach? So, we're really excited about it."
The hotel partnered with DI Polo from Plant City to bring players in from all over the world for the match.
"We actually work really close with them. Dardo Iglesias is the gentleman's name. He's an Argentine polo player," said Gehrke. "It should be world class."
Fraher wants to show the public that the Don CeSar can provide a socially responsible event and hopes guests notice the upgrades that have been made to the property.
"We're looking forward to guests and locals coming to experience the Don of a new era," he said. "We have a lot of enhancements that were just completed from guest rooms, to public space, to restaurants. So, we're really excited to re-introduce the Don to everyone."​
The matches are scheduled for noon and 2 p.m. on Saturday and Sunday.