New adventure on Adventure | News
3 min read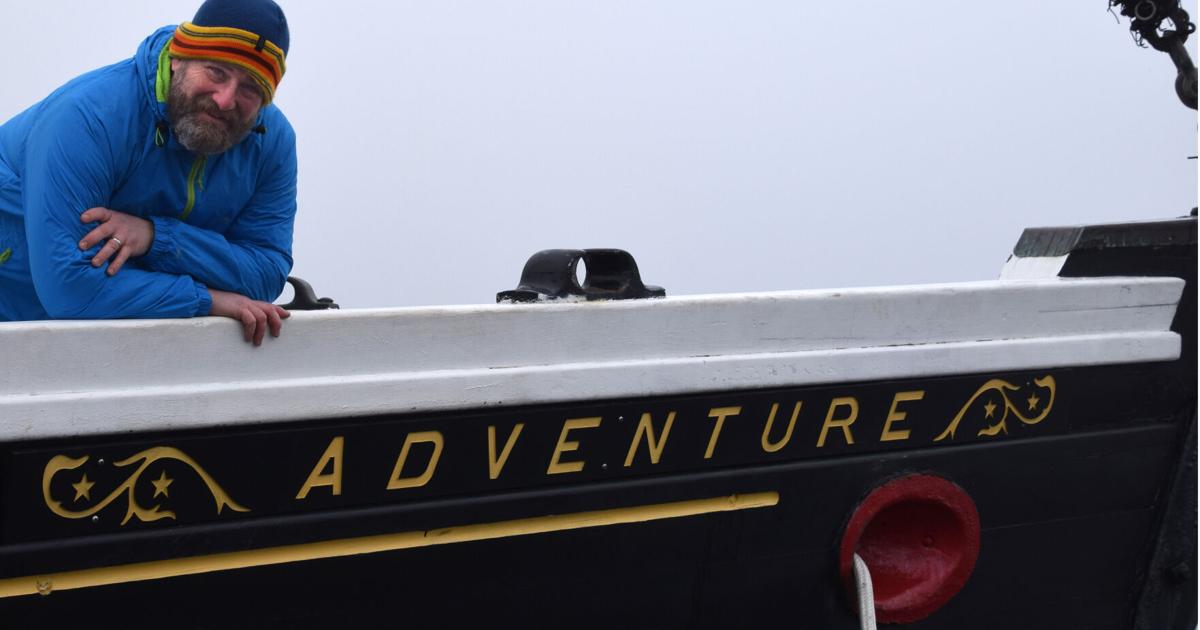 From the desert to the ocean, Stuart Siegel landed a dream job when he took on the post of executive director of The Gloucester Adventure Inc., stewards of the schooner Adventure, a national historic landmark.
He had a taste of his new endeavor Thursday when the 122-foot sailing vessel took the short trip across the Inner Harbor from Gloucester Marine Railways to its home at the end of the Harriet Webster Pier at Maritime Gloucester on Harbor Loop.
"Adventure is the flagship of Gloucester and we want to work to bring the vessel front and center so people can see Adventure as a symbol of Gloucester and feel pride in this city and be inspired by the beauty and wonder of this boat," said Siegel.
He is also excited to explore the possibilities of public outreach for the city's 400+ anniversary in 2023.
"In my wildest dreams, I couldn't imagine a more exciting and compelling opportunity than with schooner Adventure," said Siegel.
Among the priorities is to further develop Gloucester Adventure's work creating educational opportunities focused on the areas of the fisheries, maritime history and the ocean environment.
Siegel brings to the job decades of experience working in program development of nonprofits and experience in education.
A new resident of Gloucester, his wife, Emily, is also part of the city's fabric, having been named the executive director of the Gloucester Education Foundation last year.
Both he and his wife were founding directors of the nonprofit Sonoran Desert Inn & Conference Center in Ajo, Arizona. His job involved all aspects of the education-focused inn and event space. What was previously often seen a spot to stop to fill up with gas in the desert became a tourism destination. The conference center, which offers arts residencies among its many facets, is viewed as a key element in the economic revival of the small western town.
Prior to his job in Arizona, he served as director of New Initiatives with the Brandeis University Office of High School Programs. There he oversaw nine residential summer education programs serving teens from across the country as well as international students.
"This is an exciting new chapter for schooner Adventure. With an extensive historic restoration of the vessel now complete, the organization is poised to launch its next chapter, focused on a robust offering of programs and educational opportunities," according to a statement from Gloucester Adventure's Board of Directors.
Siegel said he and his wife were looking for a city in Massachusetts with its own energy, life and history, a place with its own "essence and soul," and Gloucester was the perfect choice for them to make their home.
Looking ahead, he wants to increase the profile of the schooner Adventure by getting more people on board, especially Gloucester residents.
"I appreciate the excitement and beauty of sailing, and we want to find ways to get diverse groups of people excited too," he said.
Pamela Bynum, chair of The Gloucester Adventure's the education committee, noted that the first scheduled sail will be May 25.
"We are also planning to sail later into September than we normally do," she said. "We are doing more education sails this year than ever before. We are reaching out to local camps and schools, and we have a scholarship opportunities, through donations and grants, for organizations that qualify.
As for the following year, our goal is to be at the dock for as much of the 400th as possible."
As part of the community outreach efforts, the organization started free "descendants' sails," for descendants of schooner fishing families, she added.
Schooner Adventure will be present for significant events such as the annual Fishermen's Memorial Service. The vessel can be chartered, and already there are Audubon bird-watching cruises booked, as well as charters for the Northeast Consortium and Pathways for Children.
For more information, visit https://schooner-adventure.org.