Hyatt Place Dewey Beach earns five notable accolades in 2020
2 min read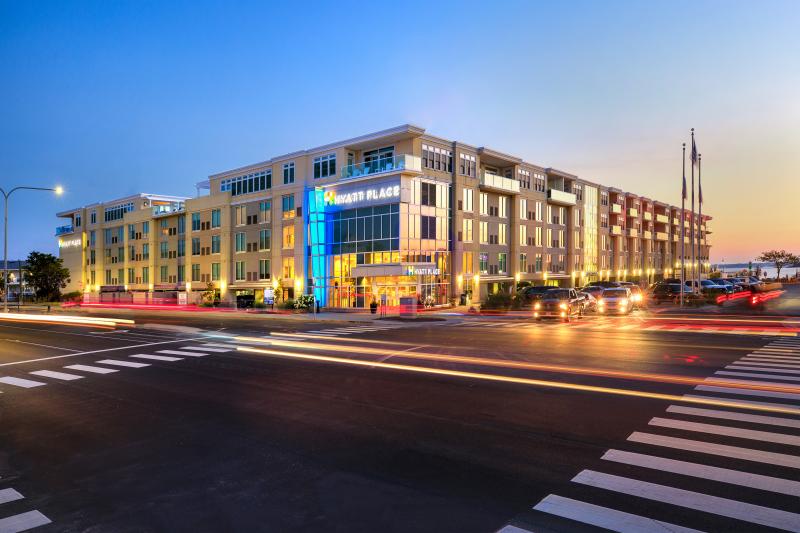 Hyatt Place Dewey Beach, a full-service resort hotel for families and leisure travelers, and Lighthouse Cove Event Center, its affiliated wedding and corporate event destination, recently announced a number of industry accolades earned over recent months. 
Hyatt Place Dewey Beach's five recognitions for 2020 include: TripAdvisor's Travelers' Choice, the News Journal's Top Workplaces in Delaware; Coastal Style Magazine's Best Hotel in Sussex County; and Delaware Today's Best of Delaware Top Wedding Reception Site and Top Wedding Venue.
"We are thrilled to have received multiple recognitions for our work at Hyatt Place Dewey Beach and the Lighthouse Cove Event Center," said Andrew DiFonzo, Hyatt Place Dewey Beach general manager. "Each of these awards is a testament to our mission of creating the highest-quality experiences for our guests, while continuing to provide a positive and safe working environment for our team."
Hyatt Place Dewey Beach is part of a larger redevelopment project, Lighthouse Cove. The mixed-use destination also features The Residences at Lighthouse Cove, a collection of 83 beach-inspired bayfront condominiums, as well as the Lighthouse Cove Event Center, which opened in 2019 as a bayside conference and wedding venue. TKo Hospitality Management is the manager and operator of the Lighthouse Cove redevelopment. TKo Hospitality currently operates nine hotels and has five in development, including Hyatt House in Lewes. For more information, go to www.TKoHospitalityMgt.com.
"2020 has been a challenging year, yet the staff at Hyatt Place Dewey Beach has continued to go above and beyond in offering exceptional service to its guests and its team," said E. Thomas Harvey III, chairman of TKo Hospitality and owner/developer of the Lighthouse Cove Development Company. "We are incredibly proud of our efforts to make Hyatt Place Dewey Beach a perfect getaway for families, couples or groups of friends looking to explore everything the Delaware coast has to offer, and develop the Lighthouse Cove Event Center's growing reputation as an ideal choice for wedding and corporate events. We are thrilled to see that hard work being acknowledged with these prestigious awards."
The multiphase Lighthouse Cove resort project features the award-winning Hyatt Place Dewey Beach hotel; an award-winning restaurant, The Lighthouse, and the new Sunset Deck Restaurant; public bayside beach amenities; and both interior and exterior parking to accommodate year-round amenities. To follow project development and news, go to www.LighthouseCoveDeweyBeach.com.