How to Launch a Travel Agency During the COVID-19 Pandemic
5 min read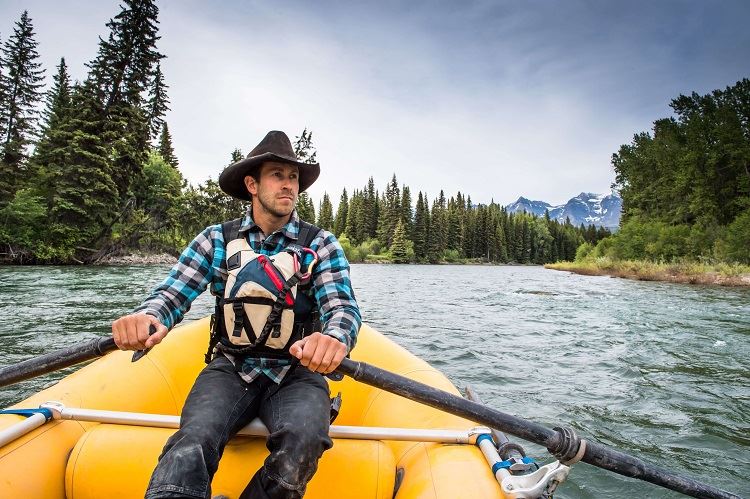 Launching early in the summer of 2020, Brad Ludden founded Stoke Broker, a travel agency providing adventure experiences, during uncertain times for the travel industry. From having to manage the uncertainty of new business in a sector struggling amid the coronavirus pandemic, Ludden spoke with Travel Market Report about navigating the rough waters of COVID-19 by implementing new value propositions built around fully customizable, safe, and secure travel.
Travel Market Report: What was the process like of starting a travel agency during a global pandemic? How have you adapted to the current climate?
Brad Ludden: It does sound counterintuitive or at last bad timing, right? Nevertheless, we felt strongly that creating a vehicle for adventure creation was important, especially given these extraordinary times. Even the process of planning your next adventure is far more than just a distraction– it's necessary and creates an outlet for stress and anxiety. While we all strive to live in the moment, it is also helpful to utilize the future to uplift and comfort yourself during a challenging time, such as this pandemic.
We knew there was a market for adventure creation and design, where we could work with travelers to co-create life-defining experiences–even during a pandemic. In fact, in some ways people have more time to plan and are more motivated to think about the future. When travel is restricted, as it is, it makes you appreciate being able to get up and go. We want to give people an outlet for that future thinking and travel design.
For us, adapting means staying true to our approach of meeting people where they're at. With a focus on outdoor adventure in wild and remote places, we're designing experiences with a natural degree of social-distancing. Right now our clients are focusing on road trips, backcountry pursuits, and mountain escapes.
TMR: What's happening to business right now? Are clients booking for this year or 2021? What seems to be the overall sentiment with clients?
BL: Many of the trips we had booked in 2020 were either transitioned to 2021 or redesigned entirely. Our promise to clients is "peak adventure on your terms", and we've been successful in crafting experiences that are safe and inspire confidence. We've seen international trips pivot to domestic backcountry pursuits, ranch experiences, and road trips. There is renewed excitement in exploring our own backyards and it's beautiful to see. Backpacking or mountain biking local public lands, road tripping to national parks and state forests and floating wild and scenic rivers with your closest friends and family on a private trip.
With the pandemic, people are excited to control the experience with expert direction from our team. We are giving them the confidence to get out and go, but with all of the appropriate and necessary protocols in place to travel during a pandemic.
TMR: What type of trips do you specialize in? How are you building your client database with these types of travelers?
BL: We work with our clients to design custom-curated adventures that are authentic and life-defining. The weeklong family trip down a remote river in Idaho, the fully customized heli ski trip in Canada with your best friends, the multi-sport cross-country road trip – you name it. We also work with companies to design adventure-based corporate retreats that ignite corporate culture and drive resilience, agility, and connection.
As a subsidiary of First Descents, many of our donors, alumni, and corporate partners have rallied behind this new venture. Some have referred to Stoke Broker as the "Newman's Own" or "Tom's Shoes" of adventure travel. They're excited to support a model where their adventure pursuits support a charity they care about and have referred new clients our way. All told, we're building a community that believes adventure is both transformational and profoundly healing.
TMR: How do you expect adventure travel to change in response to the coronavirus? What will be different (or stay the same) in the future?
BL: Travelers will continue to seek customization and confidence. Our friends at the Adventure Travel Trade Organization (ATTA) are finding the same. In a panel discussion held by the ATTA, 46% of travel experts agreed that the best way to limit the negative impact of COVID-19 would be to allow guests to move their booking to future dates. Additionally, 34% agreed that allowing more flexibility within cancellation policies would benefit in maintaining relationships with clients.
We're seeing several key shifts in the industry. First off, people are keen to have more support in navigating the travel landscape safely and with confidence. Travelers are seeking more thoughtful support and customization – not just a spot on a tour. They want to know that they can do this safely, yet still have an incredible experience that was worth the time and expense.
We're also anticipating a shift in corporate retreats. With work remote here to stay, companies must find effective ways to ignite corporate culture, drive connection, and build professional attributes like resilience and agility. They're also going to be looking for a more constructive and meaningful use of their corporate retreat budgets. Adventure achieves this far better than golfing or time spent in Vegas.
If there's a silver-lining to this crisis, it's that more people will explore true outdoor and backcountry pursuits versus traditional travel tours. They will ditch the resort and golf course for the solace and solitude of the outdoors, where not everything is presented perfectly. These imperfections are what will make each experience unique, memorable, and worth taking. The growth that comes during an off the grid, adventure experience is hard to fully capture in words, but our team has seen this time and again–everyone on your team will be changed after a Stoke Broker adventure. And that change will drive innovation, creativity, and wholeness that not only benefits the individual, but also their company.
We can all lead more examined lives, and times of crisis provide meaningful opportunities for reflection. I think people are going to seek deeper meaning in their travel pursuits – whether with their family, friends, or company. They are likely to question how experiences add value and create impact. We've designed Stoke Broker to do just that.