Hakuichi Co., Ltd., from Kanazawa, Ichikawa, is doing a special collaboration with none-other-than JoJo's Bizarre Adventure. For a limited time, customers are able to purchase vanilla ice cream complete with edible gold leaf and a JoJo's Bizarre Adventure character cookie, and also golden compact mirrors with character designs. Both the ice cream and the mirrors are very limited, and already extremely popular.
The memorably named JoJo's Bizarre Adventure: The Animation is celebrating its 10th Anniversary all this year with special events and collaborations across Japan. The 10th Anniversary website just opened on April 4th, 2022 (which is Jonathan Joestar's birthday), so the celebrations are only just beginning. Before anything is set to kick off in Tokyo, where most special events will be held later this year, the celebrations have already begun in the western city of Kanazawa.
RELATED: JoJo's Bizarre Adventure: All Known Joestars, Ranked in Terms of Strength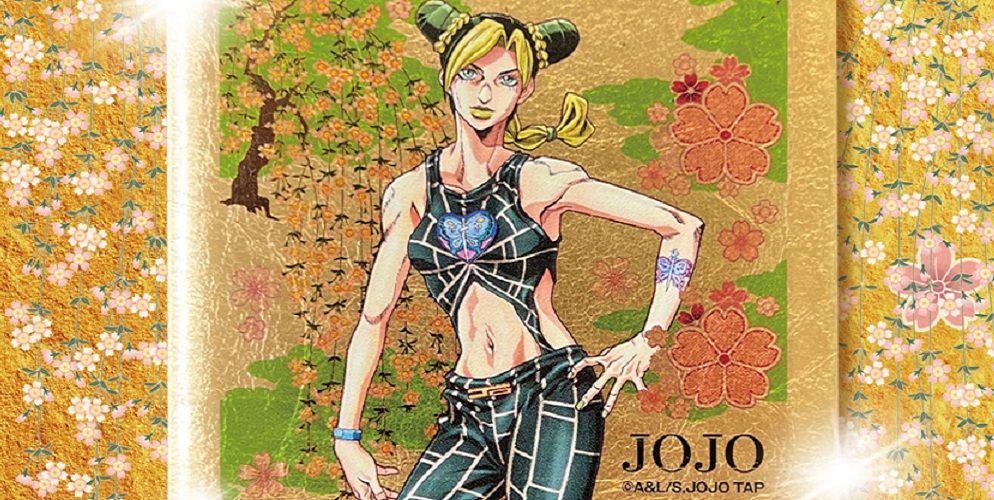 Kanazawa is a city known for gold and gold leaf, which has been historically a huge part of the city's cultural heritage. Today, visitors can still buy gold leaf plated items all across the city, and also edible gold leaves can be found in tea and coffee, sprinkled on desserts like mochi and pancakes – and yes, on ice cream as well. Gold leaf ice cream has been a popular treat for visitors to Kanazawa for a long time and is synonymous with a trip to the city.
A city famous for gold is the perfect setting for celebrating JoJo's Bizarre Adventure's 10th Anniversary. Gold is a favored color in the JoJo universe, with plenty of characters wearing it (often accentuating their unique styles), and the fourth season of the anime is even called JoJo's Bizarre Adventure: Golden Wind. While many people would assume that everything for an anime anniversary would be centered on big cities like Tokyo and Osaka, Kanazawa actually makes more sense for JoJo.
The gold leaf ice cream, complete with a cookie featuring of six JoJo's Bizarre Adventure characters (given randomly), costs 1,010 yen ($8USD), only a little more than the normal gold leaf soft serve available year-round from Hakuichi. Each JoJo ice cream also comes with one random character sticker, and the chance to mentally project yourself into the JoJo universe for a bit while you eat your treat. Additionally, gold compact mirrors with a traditional Japanese pattern and character motif are also available to purchase for 2,750 yen ($21USD).
Both the ice cream and the mirrors are only available while supplies last, and when they're gone, they're gone. Both went on sale April 29 and have had huge queues at every location across Kanazawa, especially while Japan was celebrating Golden Week and many people did not have school or work. It's very likely that the JoJo's Bizarre Adventure collaboration with Hakuichi will be over soon.
MORE: Best Villains in JoJo's Bizarre Adventure
Source: Hakuichi
Grand Theft Auto Leaker Says This is the First Image of GTA 6
Read Next
About The Author