Last month, the San Francisco Small Business Commission added Castro travel agency Yankee Clipper Travel (4115 19th St.) to the city's Legacy Business Registry, which recognizes "longstanding, community-serving businesses" that have established themselves in area neighborhoods for at least three decades.
Currently, there are 275 small businesses citywide on the registry. Yankee Clipper Travel is the first travel agency to be honored.
In the Castro, Yankee Clipper Travel joins the ranks of Anchor Oyster Bar, Beck's Motor Lodge, Castro Country Club, Cliff's Variety, The Cove on Castro, Courtney's Produce, Dog Eared Books, Eros, For Your Eyes Only, GLBT Historical Society, Marcello's Pizza, Moby Dick, Rolo San Francisco, and Ruby's Clay Studio & Gallery all of which have received legacy status since the registry began in 2016. LGBTQ newspaper the San Francisco Bay Times also was awarded legacy business status last month.
"I'm really appreciative of the legacy business status because I'm starting to get a ton of referrals that didn't even know that there were travel agents anymore in San Francisco," owner Kirk Dalrymple tells Hoodline. "I didn't realize all the extra benefits that would come with it."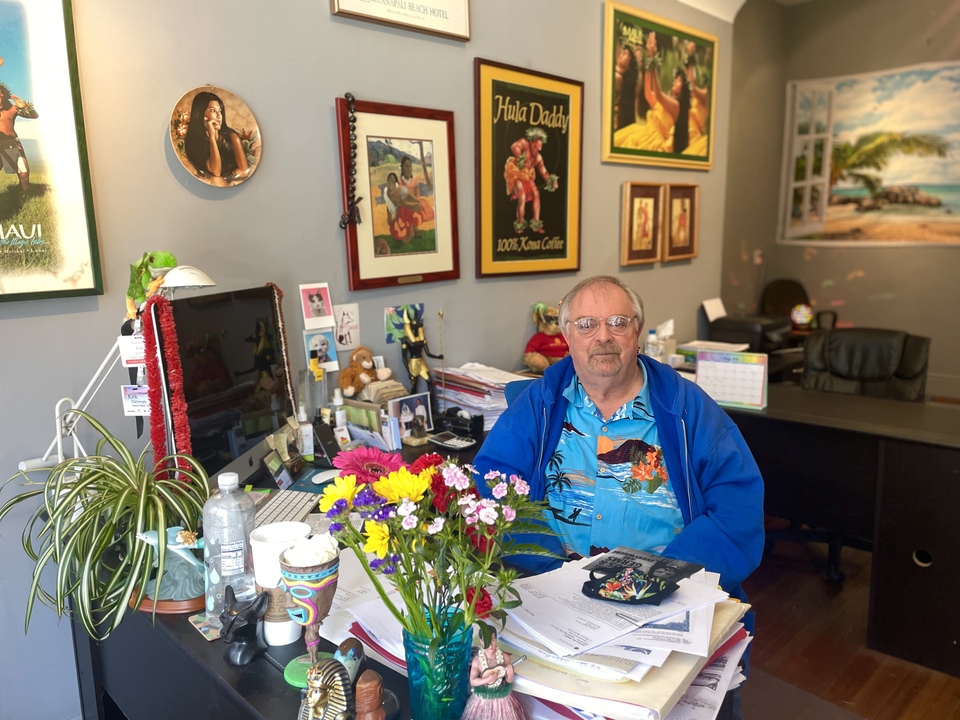 Kirk Dalrymple, owner of Yankee Clipper Travel. | Photo: Steven Bracco/Hoodline
Yankee Clipper Travel was opened by James Boin originally in Los Gatos in January 1987. The business was named after baseball great Joe DiMaggio, a native San Franciscan born and raised in North Beach. The Hall of Famer played his entire 13-year career with the New York Yankees. DiMaggio's nicknames were 'Joltin' Joe' and 'The Yankee Clipper'.
In 1991 the business moved to Noe Valley. Dalrymple purchased the business in 1999 and relocated Yankee Clipper Travel to its current location at 4115 19th St in 2017. At the time, Yankee Clipper Travel briefly shared its space with Now, Voyager after its owner Peter Greene passed away in 2016. (Now, Voyager closed in April 2019.)
"Yankee Clipper serves the LGBTQ community for all aspects of travel around the world," said Dalrymple. "The agency prides itself on providing its clients with a superior and fulfilling travel experience." Yankee Clipper represents a number of LGBTQ cruise and tour providers and is also a proud member of the Signature Travel Network.
Current clients include Armistead Maupin, author of Tales of the City; and Mark Leno, former member of the San Francisco Board of Supervisors, California Assembly, and California Senate.
"Yankee Clipper Travel is the only LGBTQ travel agency in the Castro district in San Francisco and the company works diligently to ensure customers can visit safe and welcoming places," wrote District 8 Supervisor Rafael Mandelman in a letter nominating Yankee Clipper Travel.
Dalrymple says he prides himself in his commitment to the Castro community as a member of the Castro Merchant Association and the Castro/Eureka Valley Neighborhood Association (EVNA). Yankee Clipper has also participated in the annual Castro Street Fair.
Yankee Clipper was the official travel agency for 2002 Gay Games Australia and 2003 Gay Days at Disneyland. Every year Yankee Clipper donates a vacation package to the AIDS Legal Referral Panel for their annual fundraising event. 
The past year has been especially difficult for small businesses in the travel industry. "Last year has been absolutely horrible," said Dalrymple. "I have not had a paycheck in 13 months."
According to Dalrymple business has started to improve. "Now, all of sudden we're gangbusters," said Dalrymple. "As soon as the vaccine happened and people started getting vaccinated."
Because Dalrymple works out of the office alone and only has five independent contractors that work for him he was unable to apply for assistance from the Paycheck Protection Program.
"I applied for unemployment and received assistance for about six months before it got cut off," said Dalrymple. "I've been using my savings and I negotiated with the owner of the building to bring the rent down so I could afford to stay."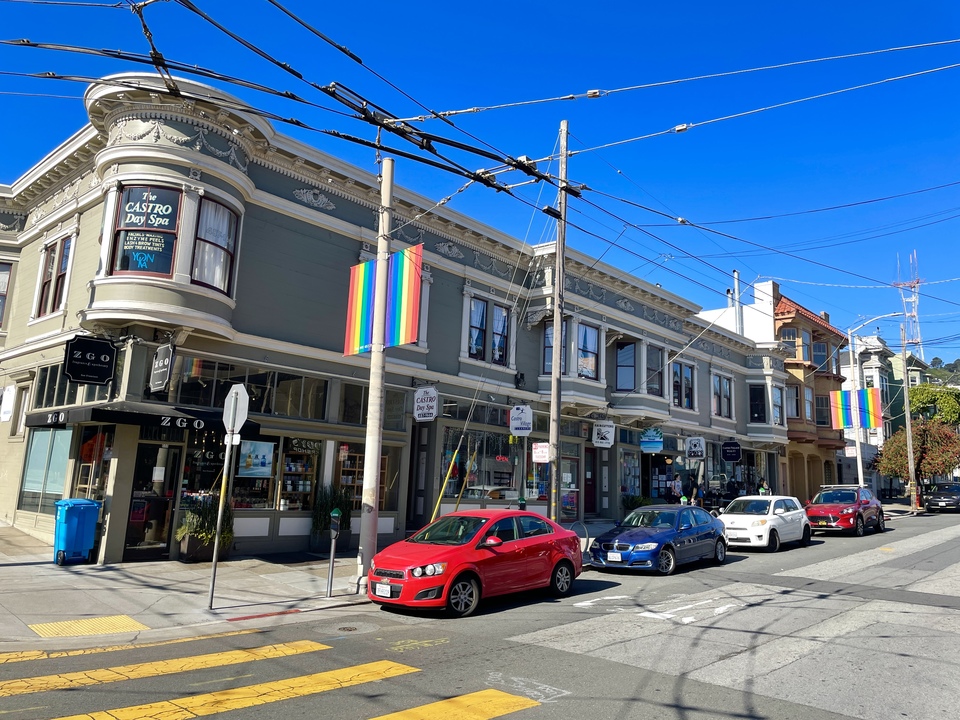 Photo: Steven Bracco/Hoodline
Dalrymple says he's grateful that landlord Joe Chavez was accommodating and understanding of all the businesses on the block including Spunk Salon, Spike's Coffee & Teas, Castro Village Wine Company, Castro Village Cleaners, and ZGO. "I think he realized he could have all these shops empty if he wanted to, by demanding full rent, and what good would that be," said Dalrymple.
"Yankee Clipper Travel was heavily impacted by the COVID-19 pandemic, with the travel industry being among the hardest hit of all sectors," said Mandelman. "This leaves Yankee Clipper Travel at risk of imminent closure and in need of immediate assistance."
In the coming year, Dalrymple says, "I'm looking forward to just getting back to normal if there is such a thing."
"I'm only here because I'm very passionate about selling travel, especially to Hawaii, Tahiti, New Zealand, Australia, and the South Pacific," said Dalrymple.
"I just kept thinking to myself sooner or later this is gonna come back," said Dalrymple. "I've just put all my eggs in one basket and it's now starting to come back."