Beloved Travel Trade Editor Nicholas Verrastro
2 min read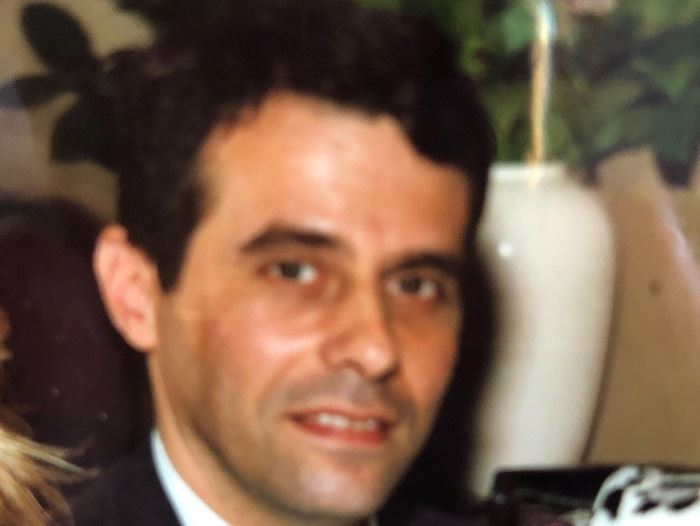 Nicholas "Nick" Verrastro, the longtime travel trade editor who was loved by colleagues in the industry, passed away late last week of a sudden illness. He was 71-years-old.
Verrastro, a longtime resident of Westwood, New Jersey, and a graduate of Marietta College in Ohio, spent his career in the travel media, including serving as the editor for Travel Trade for more than a decade. His career included time as associate editor at Travel Agent Magazine, as a senior editor with ASTA, and as an editor with Travel Market Report, helping the publication get its start ten years ago.
Verrastro was loved by colleagues and friends both inside and outside the travel industry.

Verrastro in 2012. 
John C. Graham, the president of Travel World VR and former executive publisher at Travel Trade, told TMR that "I consider myself fortunate to have known Nick for over 30 years" and "not only was he a superb travel editor, he was a true friend."
"He was not only impartial but fair with his reporting. He loved his job and always came to work sporting a smile. His staff relished the opportunity and learned something new from him every day," Graham added.
Anne Marie Moebes, the publisher of TMR, called Nick a "passionate, kind and talented man."
"He loved writing about the travel industry and his interviews were always spot-on in terms of facts, but his approach was always to treat each story and interviewee with care, warmth, and kindness. I was blessed to know and work with such a fine and gentle man. Our industry and world has lost a great man and he will be missed," she said.
Dori Saltzman, the former senior editor at Travel Trade, TMR, and Cruise Critic, and current owner of Copy by Dori, said Nick was "one of the old-guard in the travel trade industry, one of the greats who 'remembered when.'"
"But, more personally, he was a mentor to me when I first started at Travel Trade back in 2007. I will be forever grateful for his support and kindness," she added.
Kathy Sudeikis, who served as ASTA CEO while Nick was covering the industry, said he was "delightful to work with and a straight shooter when covering the Travel Agency Distribution Network."
"While serving as ASTA's CEO, He put my feet to the fire on many occasions.  We will miss him and send thoughts and prayers to his loved ones," she added.
"He was an amazing man and loyal to a fault. He would stop on a dime to help anyone who reached out for his help. He loved life and loved to travel, eat great food and drink red wine! He loved his family, friends, colleagues, army buddies!" Pam Paretti, Verrastro's sister, told TMR.