For a while, it seemed like the preserve of white, middle-class graduates. Now, being a digital nomad has become more of a reality for many who love to travel.
The term simply means someone who uses digital technology to work from different places. Some of these teach or trade online, but many do a remote job that could be office-based while they travel.
Since it's now possible to have WiFi on a beach, the jungle or a mountainside, you can work from there. Lots of digital nomads are now looking to cash in on this and even if you can't afford to buy a boat you can always visit sites like Borrow a Boat who have a huge selection of yachts and catamarans available for charter for either work or play!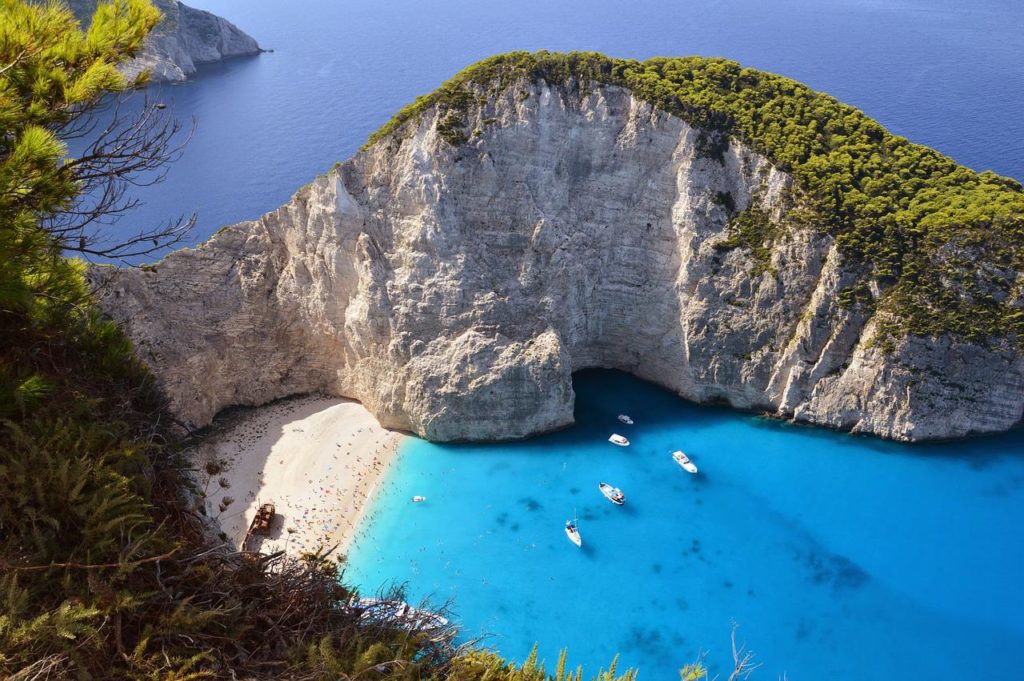 With many companies now switching to remote working during the pandemic, this has helped workers look beyond their office desk. According to Forbes, the trend for remote work is set to continue. 
Many people are eager to explore more, so having a hybrid or remote position gives them that chance. Companies have realized that this is a benefit for employees and can encourage productivity.
What this means is that the number of digital nomads is likely to rise.
Where to work from?
It's a big wide world out there and the choices seem endless. However, many people like a mixture of sun, sea and a laidback lifestyle for their digital nomad existence.
That's why Greece is creeping up the list for many. The Greek government has also introduced new tax breaks for digital nomads, so it's progressive in that sense.
Some positives to consider:
Greece is part of the EU, so it's stable
The Euro is in use, a strong currency
Year-round sunshine
Greece has hundreds of islands to choose from too. That means that you don't have to limit yourself to one spot in the country, you can visit many.
In fact, if you use Borrowaboat you could be in control of your own itinerary. That means you could choose a different island every few days and soak up the sun while working and sailing.
Top Spots in Greece for Digital Nomads
Athens
The capital city tops the list because it has plenty of co-living and co-working spaces popular with digital nomads.
The best things about Athens for digital nomads:
High-speed internet, many areas have 5G and optical fiber networks
Convenience to other places in Europe
1-bedroom apartments can be found for around $350 per month
Lots of Meetup groups and events for meeting people
Quirky coffee shops with great WiFi
Other digital nomads describe the wonder of living in the cradle of democracy and appreciate the art scene. Attending the theatre outdoors is an amazing feeling.
Thessaloniki
This is the second-largest city in Greece, and temperatures can get a little cooler in winter. However, it has been listed as one of the top 20 cities worldwide for digital nomads.
This means it's easy to meet other people taking the same adventure as you. Other great things for digital nomads include:
Less crowded than Athens
Culture – plenty of lively festivals happening all year round
International airport for good connections
Co-working spaces available
Digital nomads love the coastal life in Thessaloniki, and it has plenty of historic sights too. Check out Co-ho, the co-working home, i4G Pro and Office Club.
More travel inspiration
Crete
This is the largest island in Greece and it's become a huge draw for remote workers since reopening. There's a buzz about Crete that makes it exciting, and there are plenty of diversions for when work ends.
Why Crete is so popular with those who work remotely:
Good infrastructure
Water sports – active people love to swim, surf, snorkel and dive here
Fantastic food
Many coworking spaces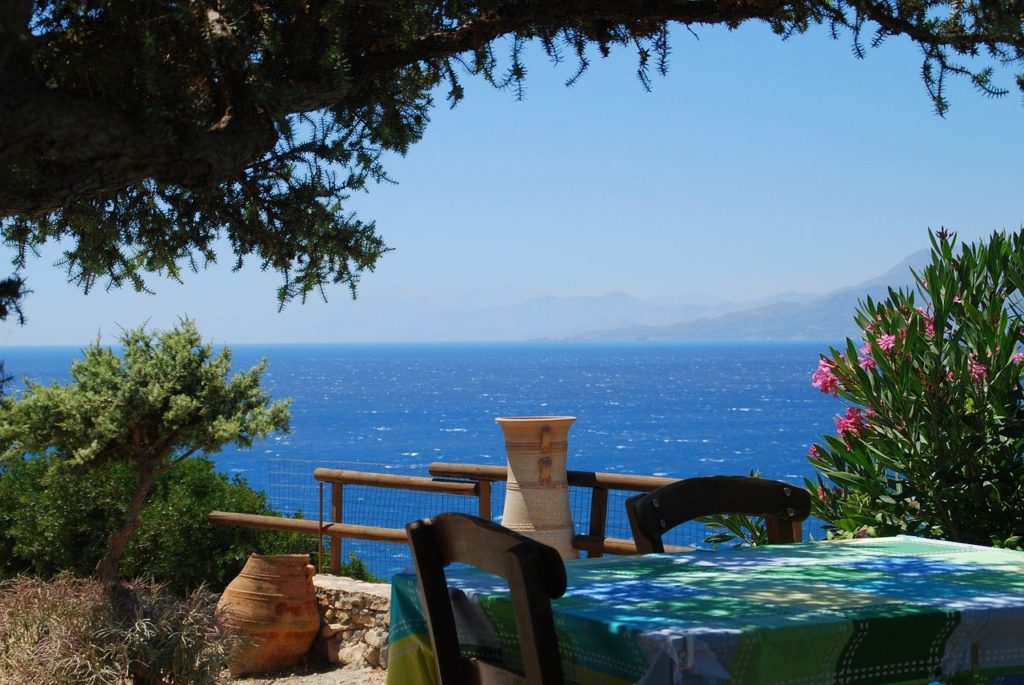 The top places on the island are Chania and Heraklion. On days off you can explore the mountains or one of the many beaches.
Syros
This has been a well-kept secret for some time, but this little Aegean gem is brilliant for working away. You can rent for a low cost of around $400 – $600 per month.
Why remote workers are flocking to Syros:
It's lively during winter
Exhibitions and theatre run all year round
Almost no crime
Good facilities such as education and medical services
Syros is easily accessible by ferry and air from Athens, and regular connections to other Aegean ports. It is staggeringly beautiful and the capital, Ermoupolis, is a UNESCO World Heritage Site.
Volos
Halfway between Athens and Thessaloniki, Volos is a great spot to explore Greece from. It is situated on the coast and rent is cheap, making it a good choice to live.
What you will find in Volos:
Plenty of co-working spaces to get your work done
Great internet, in fact some of the best speeds in the country
Beautiful scenery to explore on land and sea
Remember that this part of Greece does get cold in winter, so don't expect to sunbathe in January.
Why Greece is great for a digital nomad life
Greece can offer a high quality lifestyle for a lot less money. It's the sheer number of things that you can do, from:
Seeing the Acropolis
Renting a boat and doing some island-hopping
Hiking
Diving
Attending one of the hundreds of festivals that take place, everywhere
Wellness courses and classes such as yoga and reiki
If you're looking for somewhere with a Mediterranean feel, but with less costs, then Greece is the answer. There's so much to explore that a two-week holiday could never do it justice, but three months' work might help!