137-room Cambria Hotel opens in Ocean City
1 min read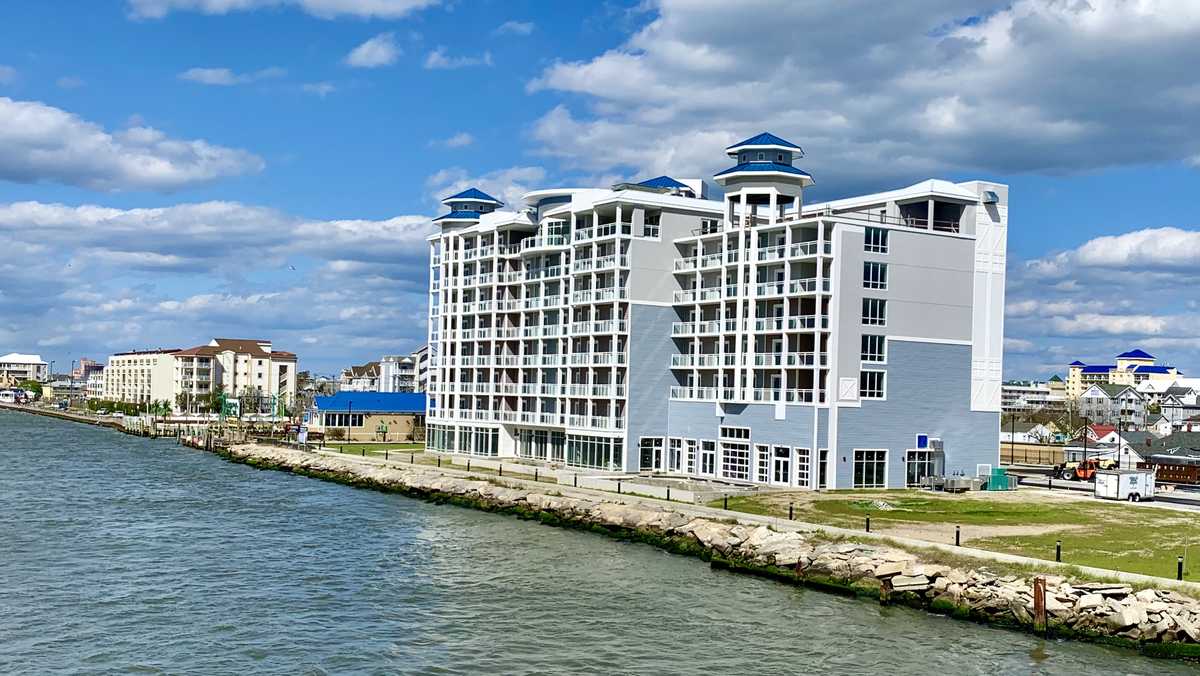 Ocean City has added another hotel option for travelers planning a late-summer trip to the beach.The Cambria Hotel Ocean City-Bayfront opened to the public Aug. 6 at 13 St. Louis Ave., near the beach town's boardwalk. The 137-room Cambria property is a franchise of Choice Hotels International Inc. and marks the brand's fourth hotel in the state.The opening comes amid an unusual summer for Ocean City, an Eastern Shore tourist mecca that has grappled with closures, restrictions and concerns about travel during the novel coronavirus outbreak.Read the full story from our partners at the Baltimore Business Journal
OCEAN CITY, Md. —
Ocean City has added another hotel option for travelers planning a late-summer trip to the beach.
The Cambria Hotel Ocean City-Bayfront opened to the public Aug. 6 at 13 St. Louis Ave., near the beach town's boardwalk. The 137-room Cambria property is a franchise of Choice Hotels International Inc. and marks the brand's fourth hotel in the state.
The opening comes amid an unusual summer for Ocean City, an Eastern Shore tourist mecca that has grappled with closures, restrictions and concerns about travel during the novel coronavirus outbreak.